The Folds is an homage to the things that contain, hide and protect us.
The installation is made up of a collection of natural and synthetic materials. Biondi manipulates the items into a series of sculptural forms that suggest the presence of objects and people beneath.

Knox City Council · Immerse 2021 - Artist Interview - Giordano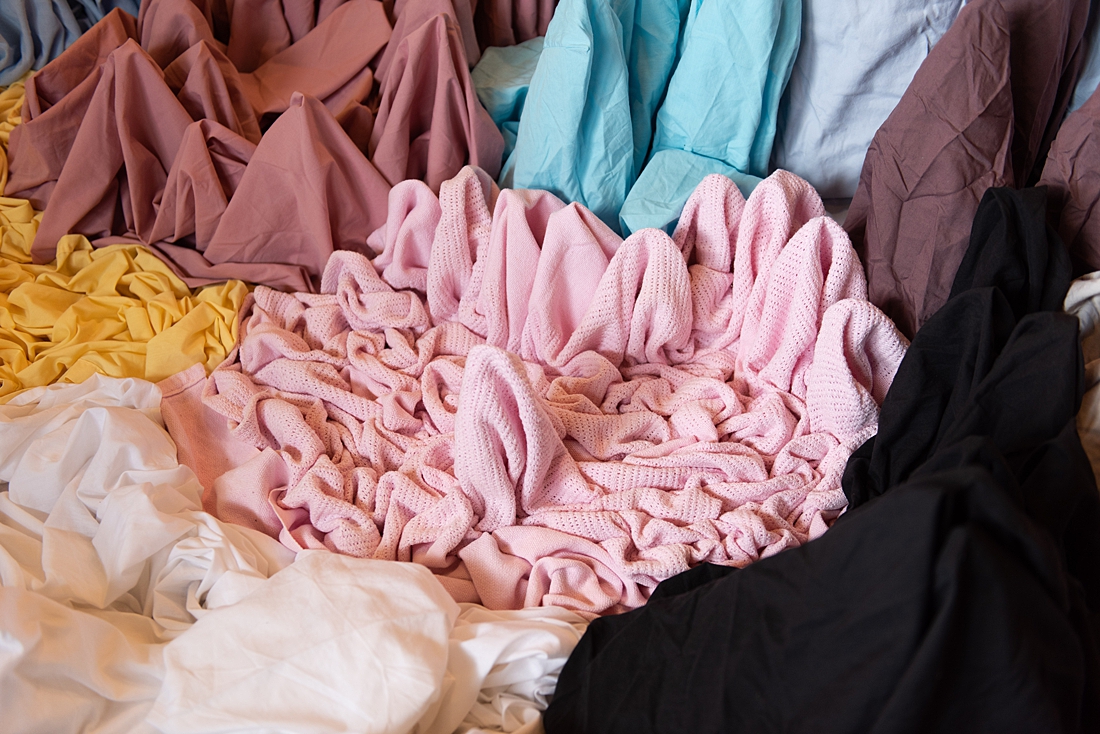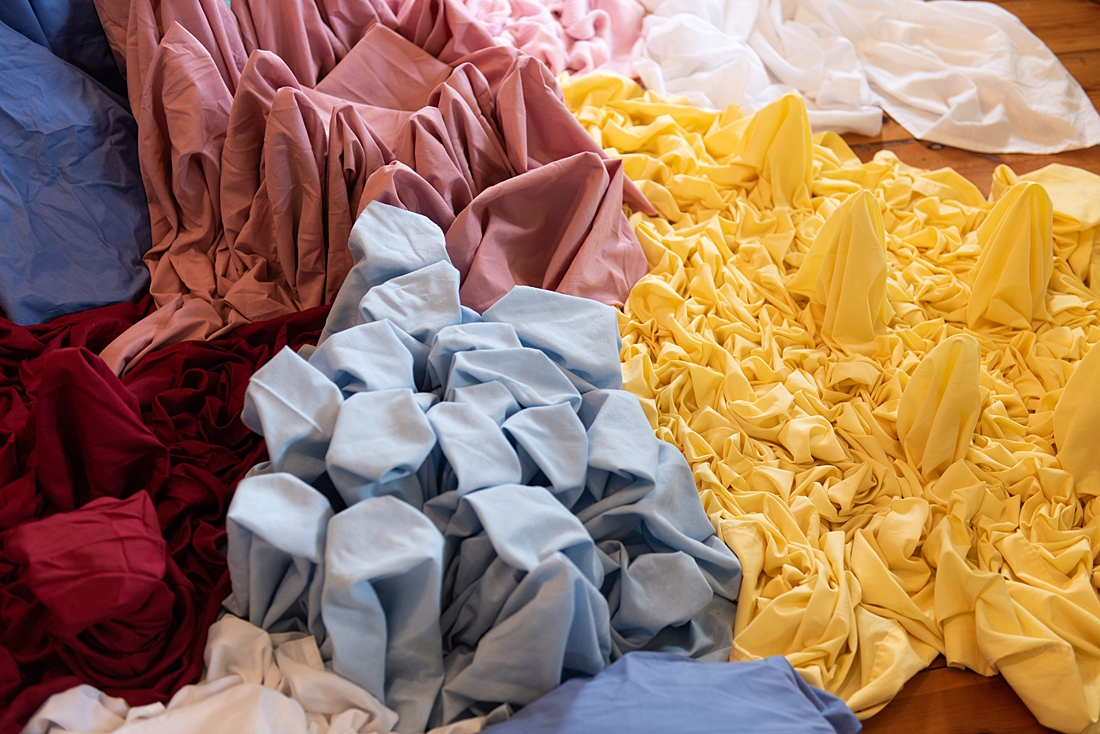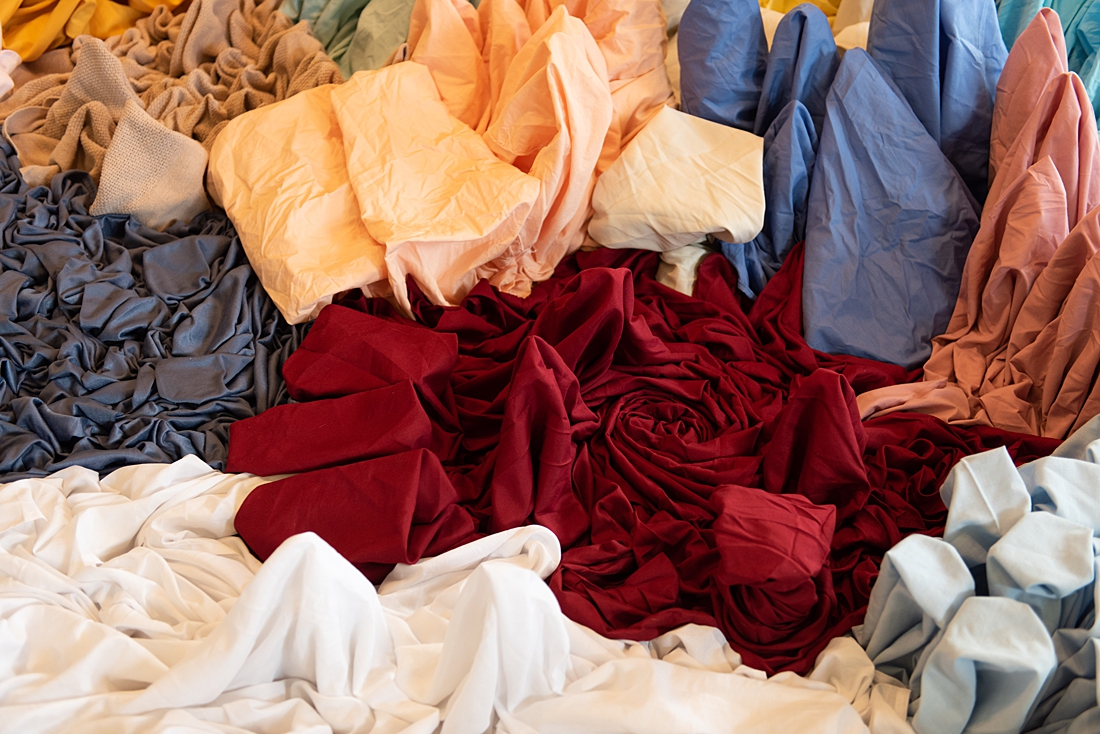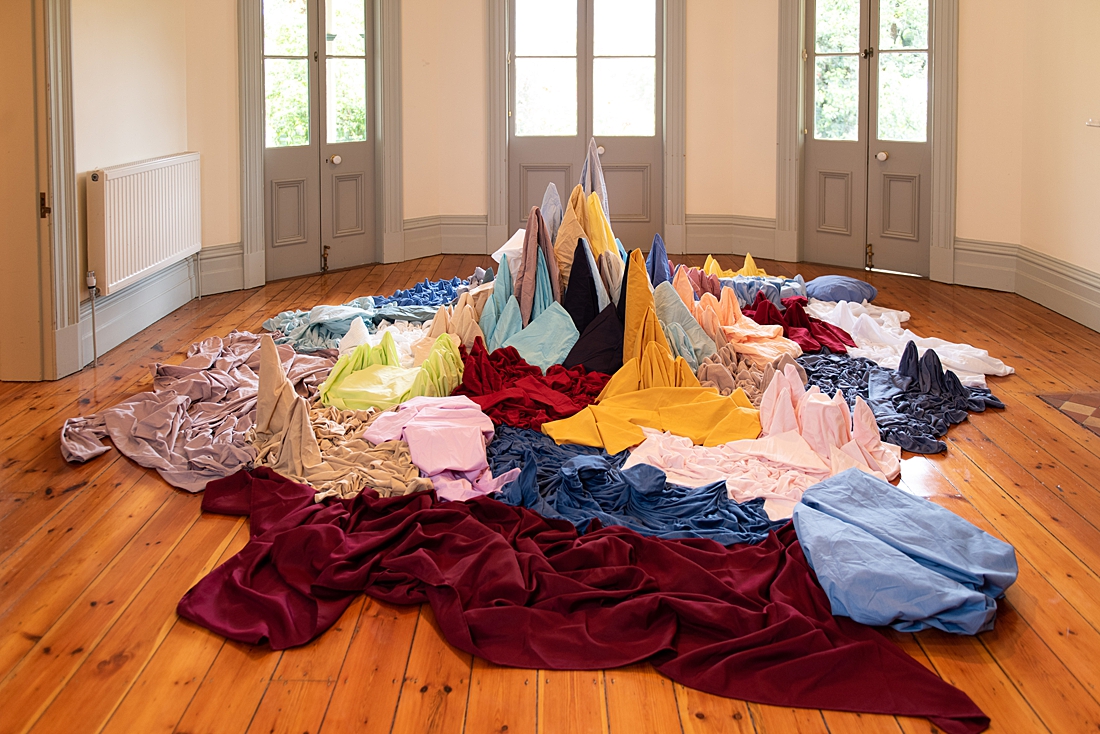 ✕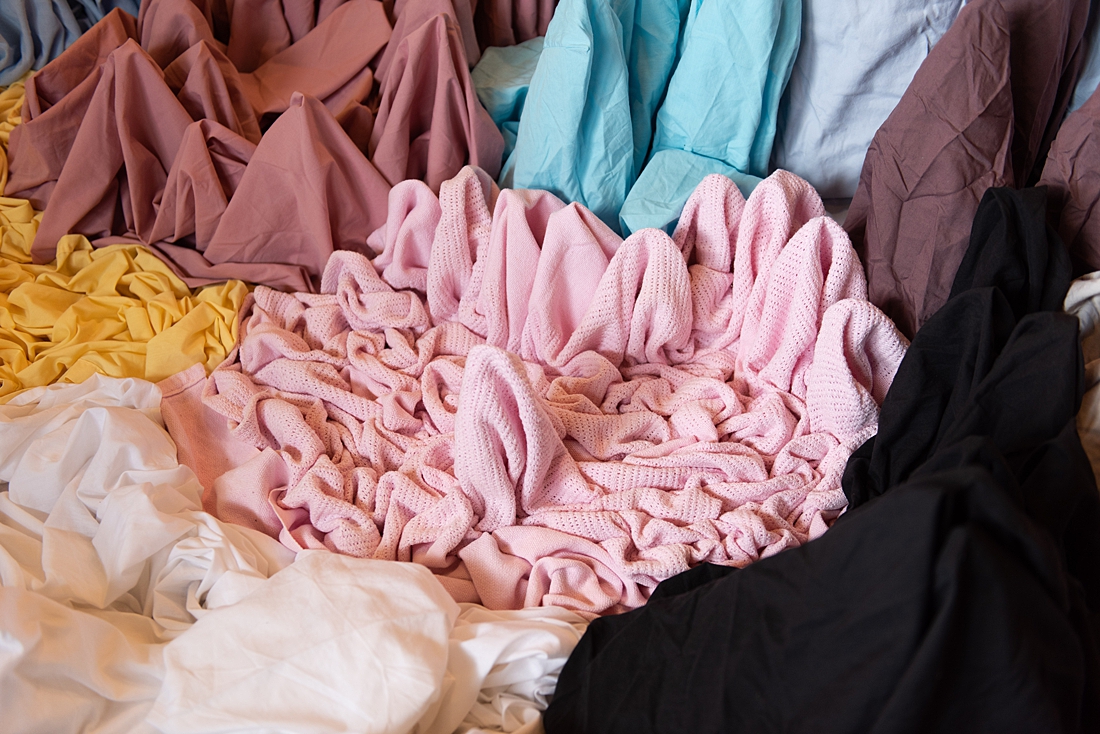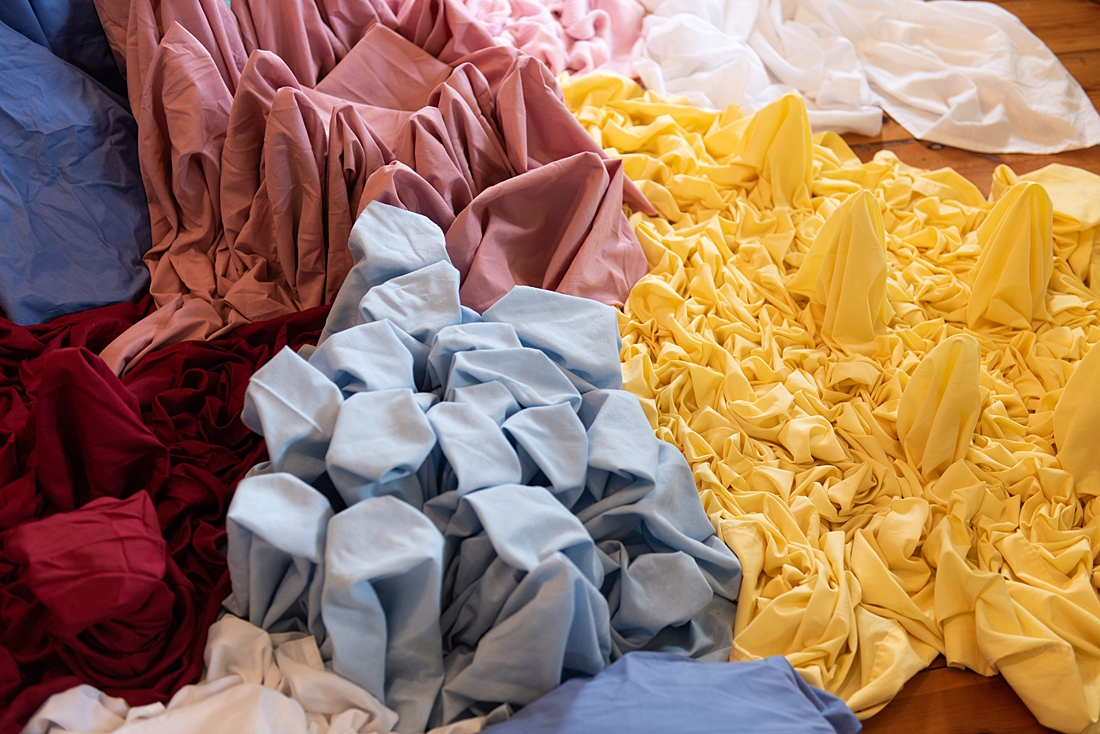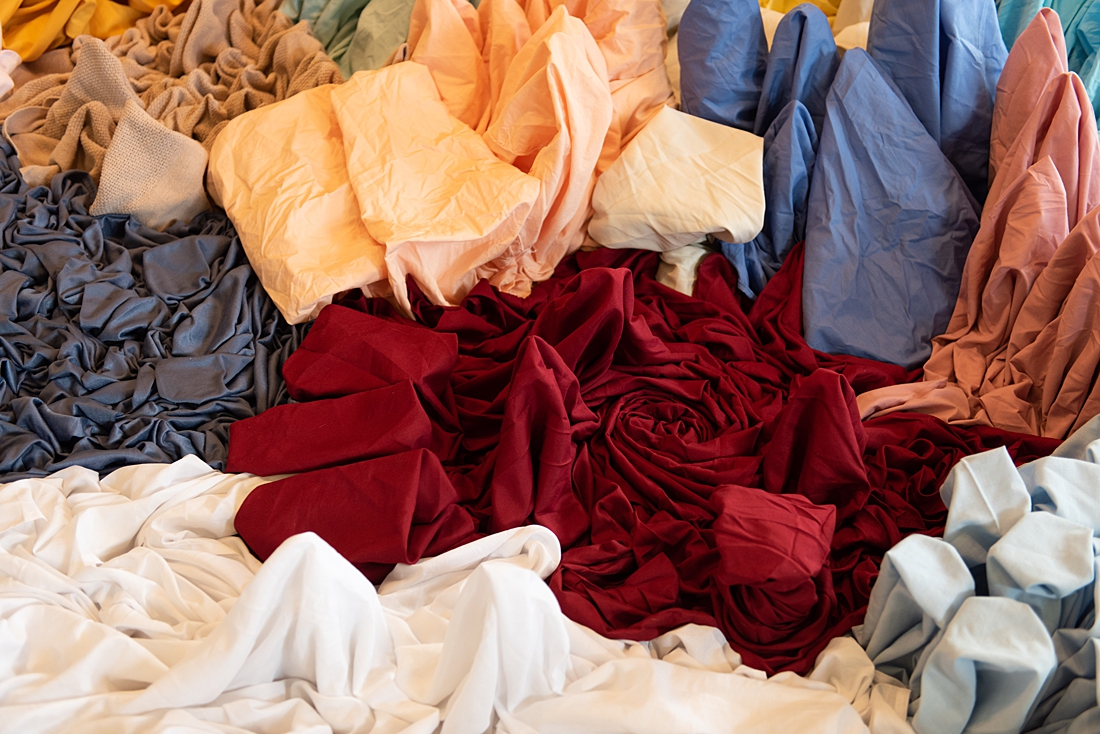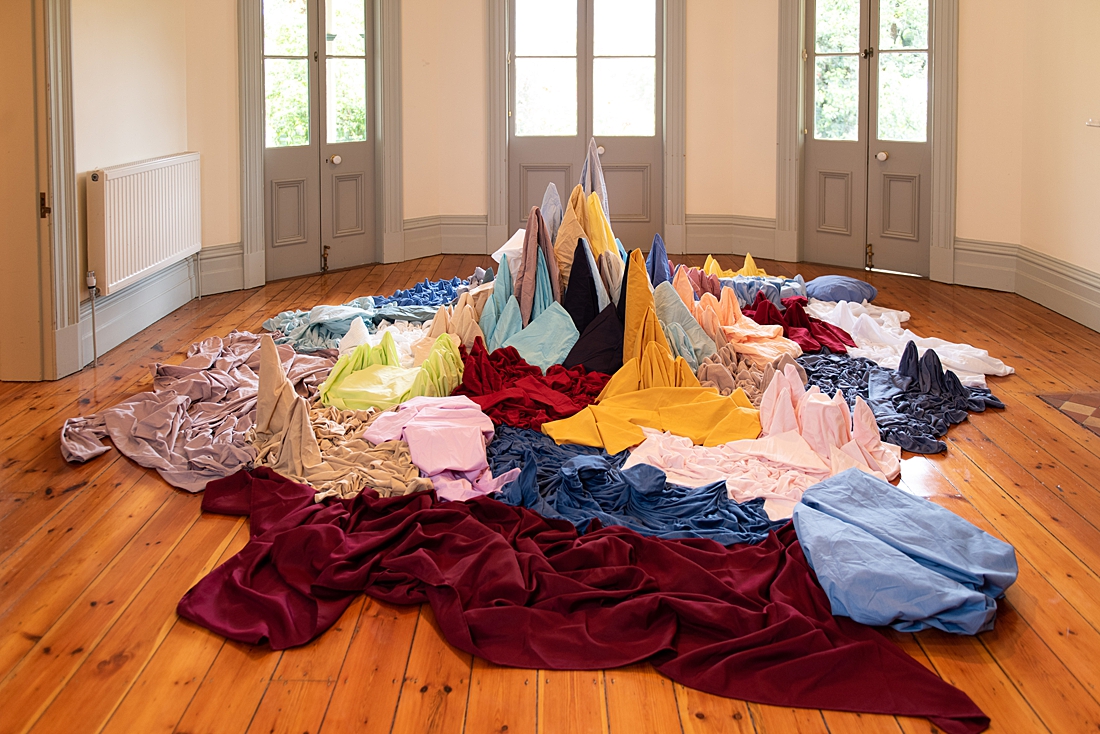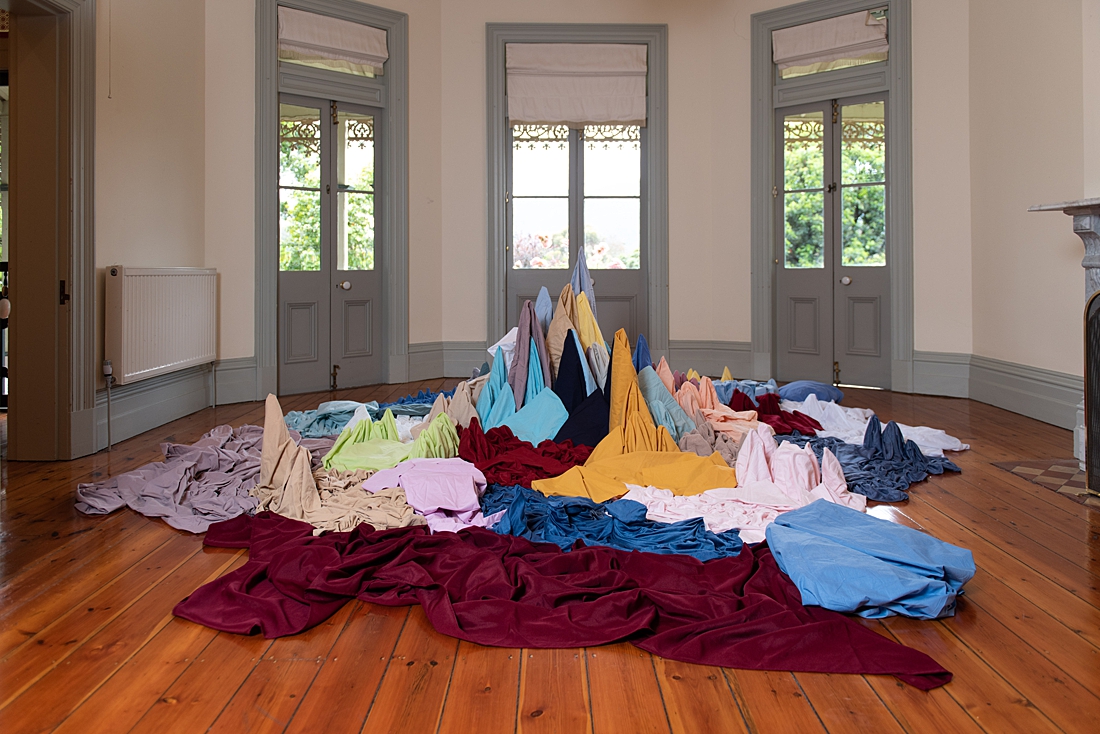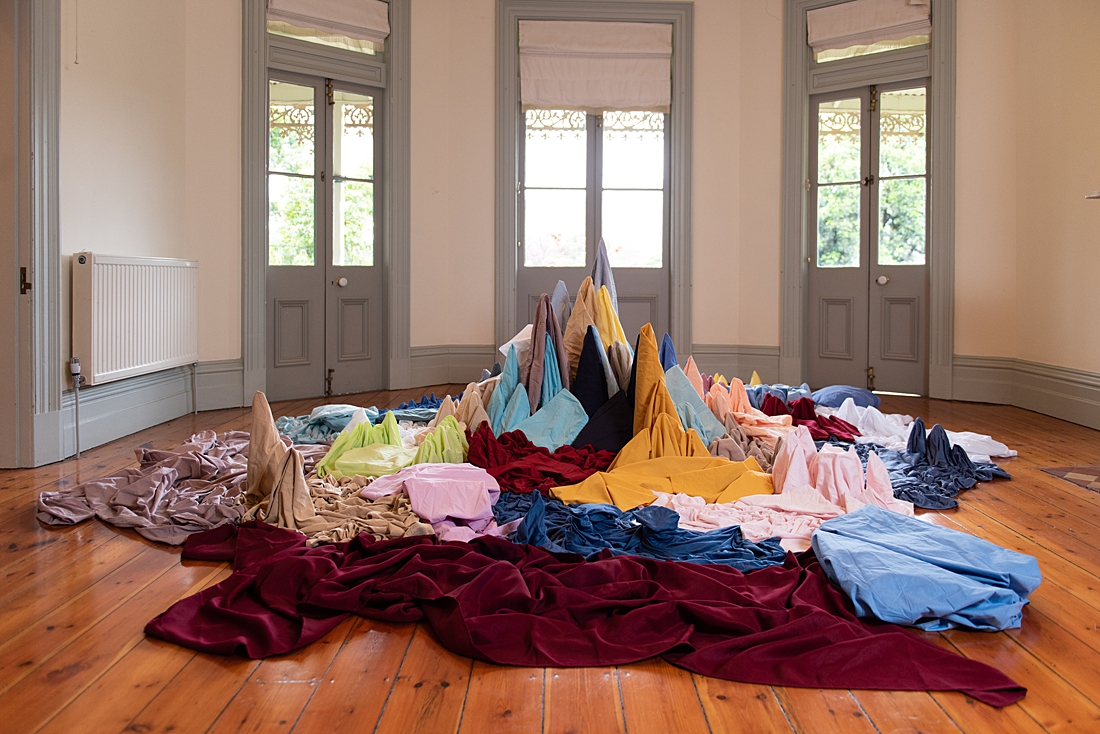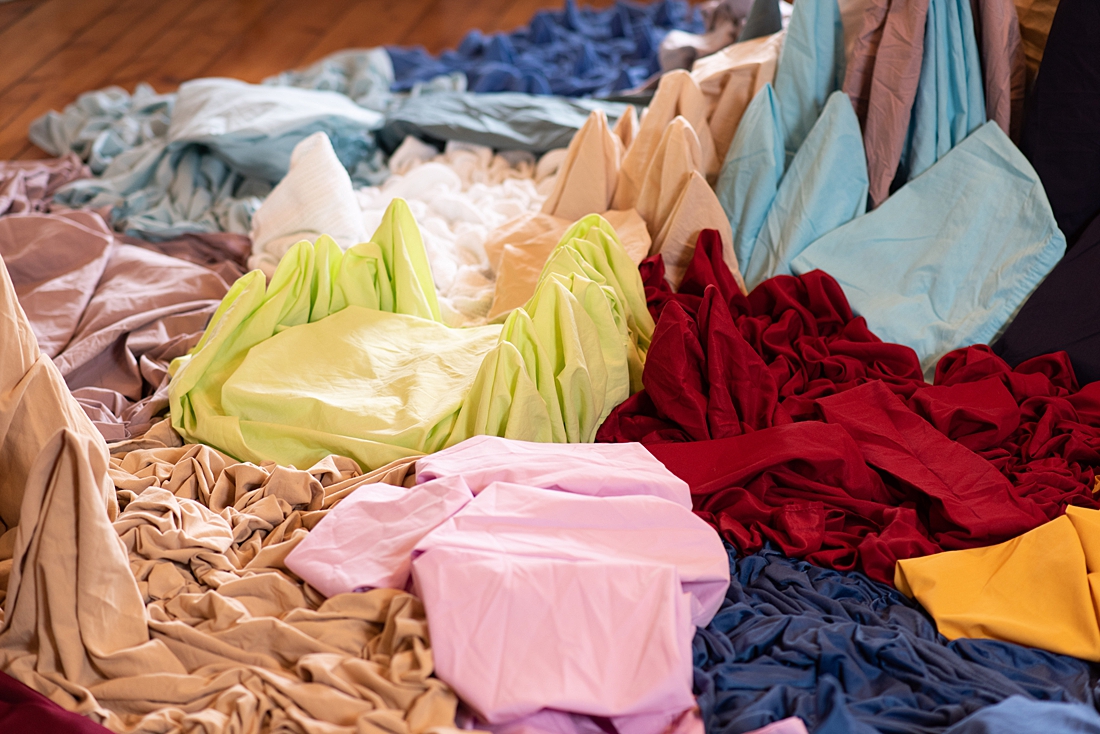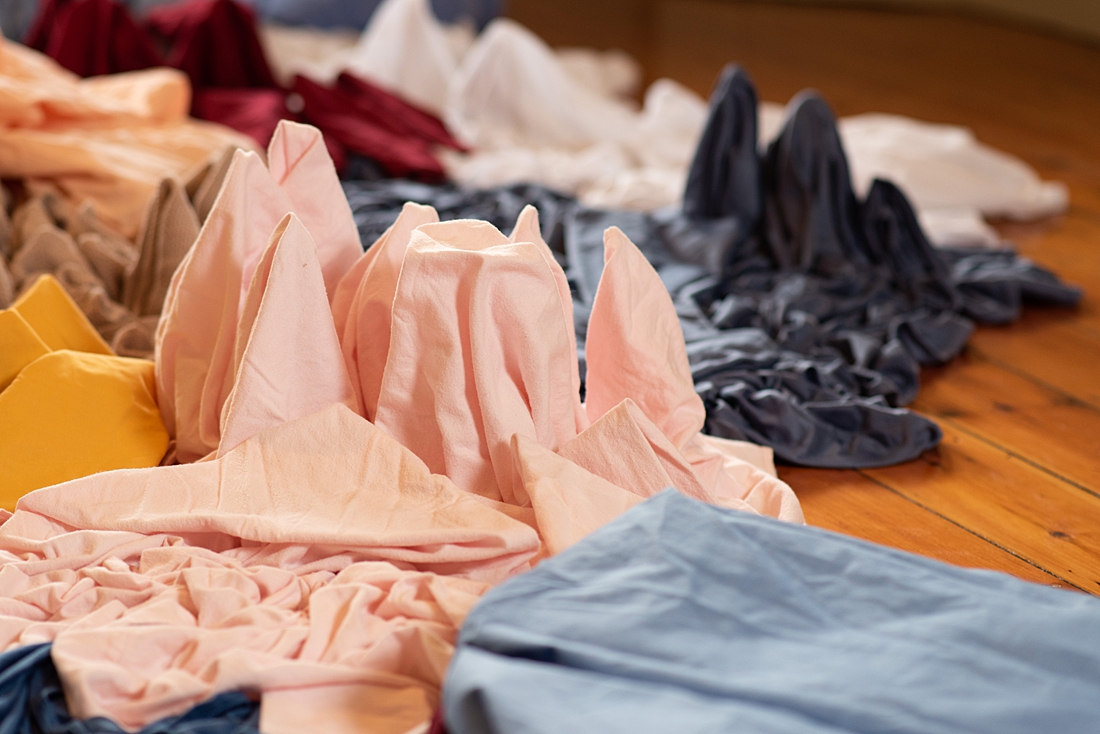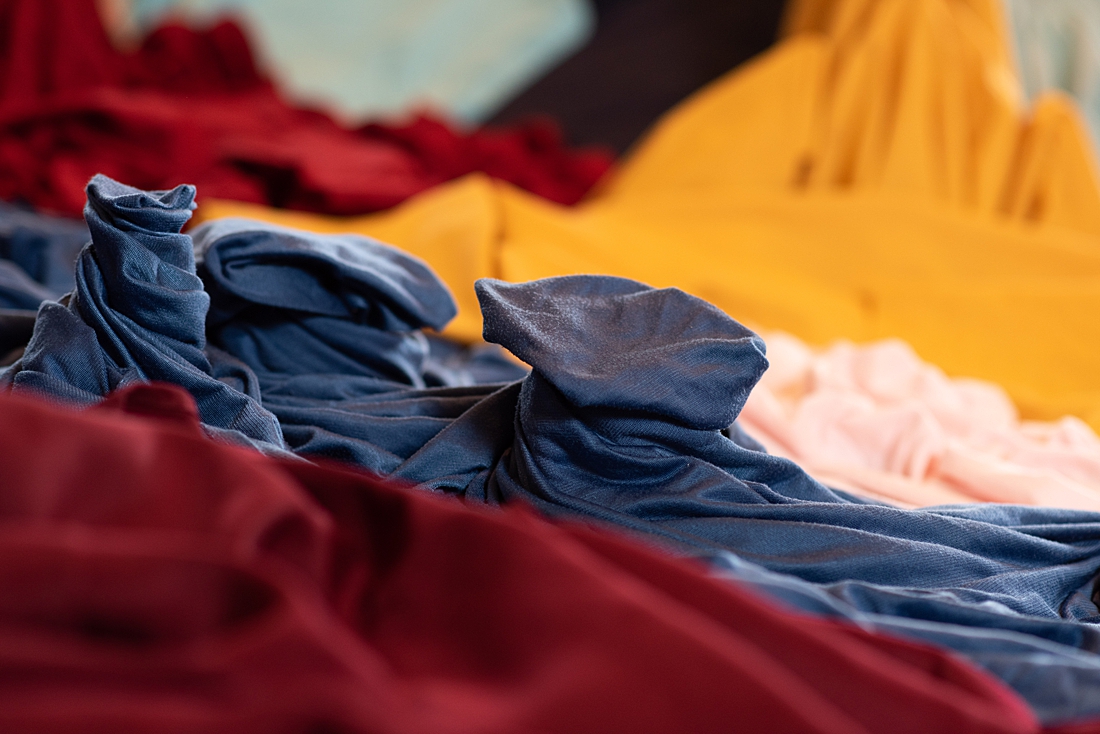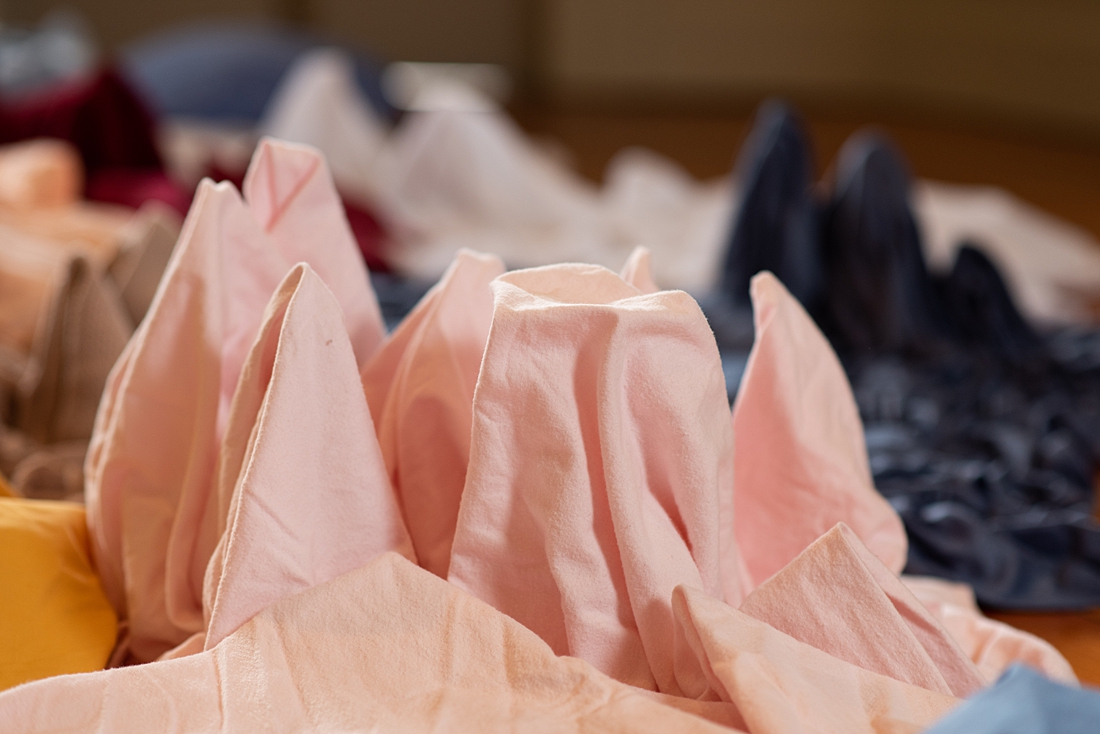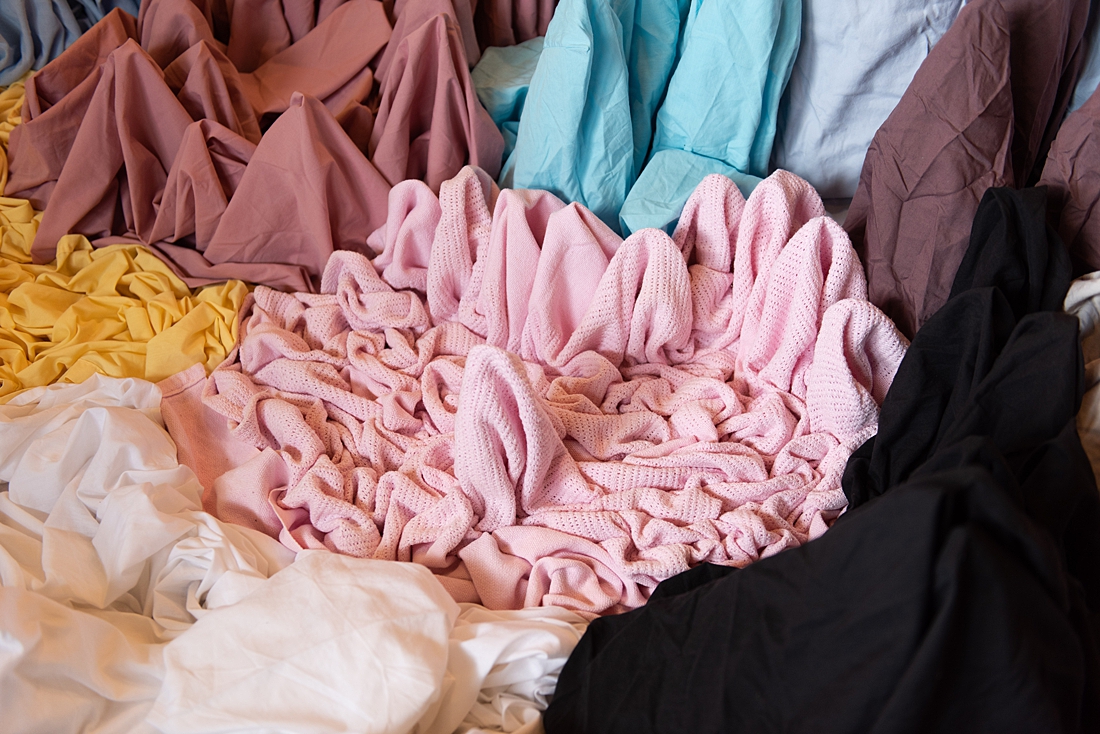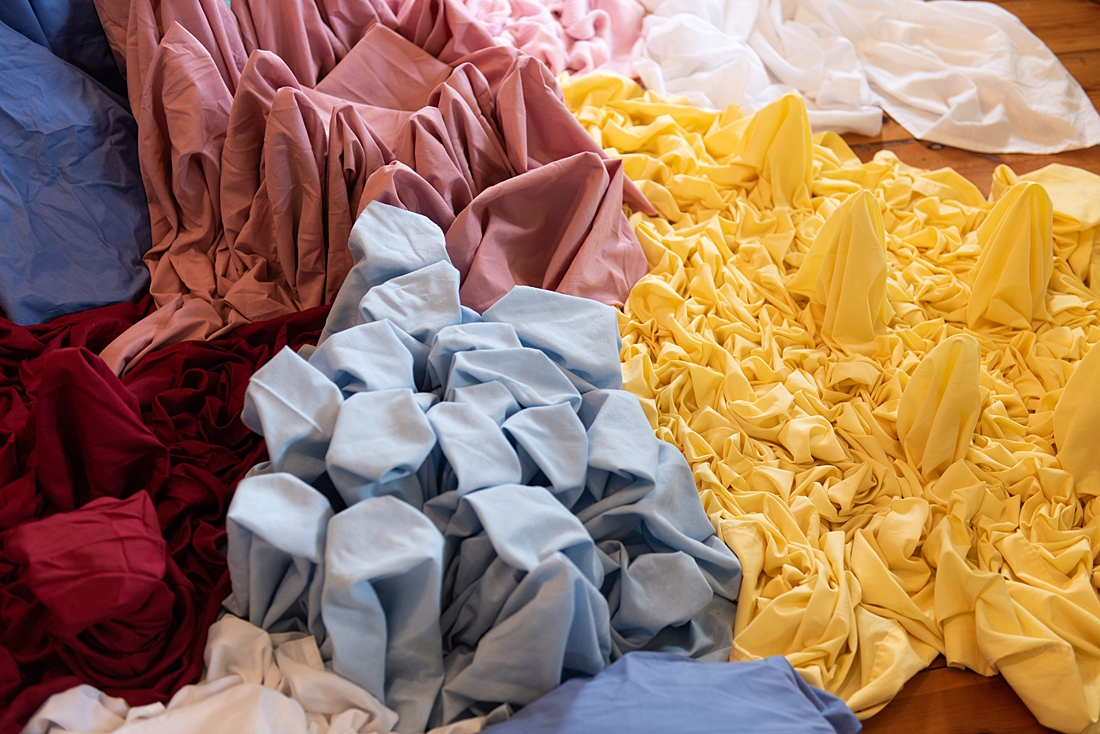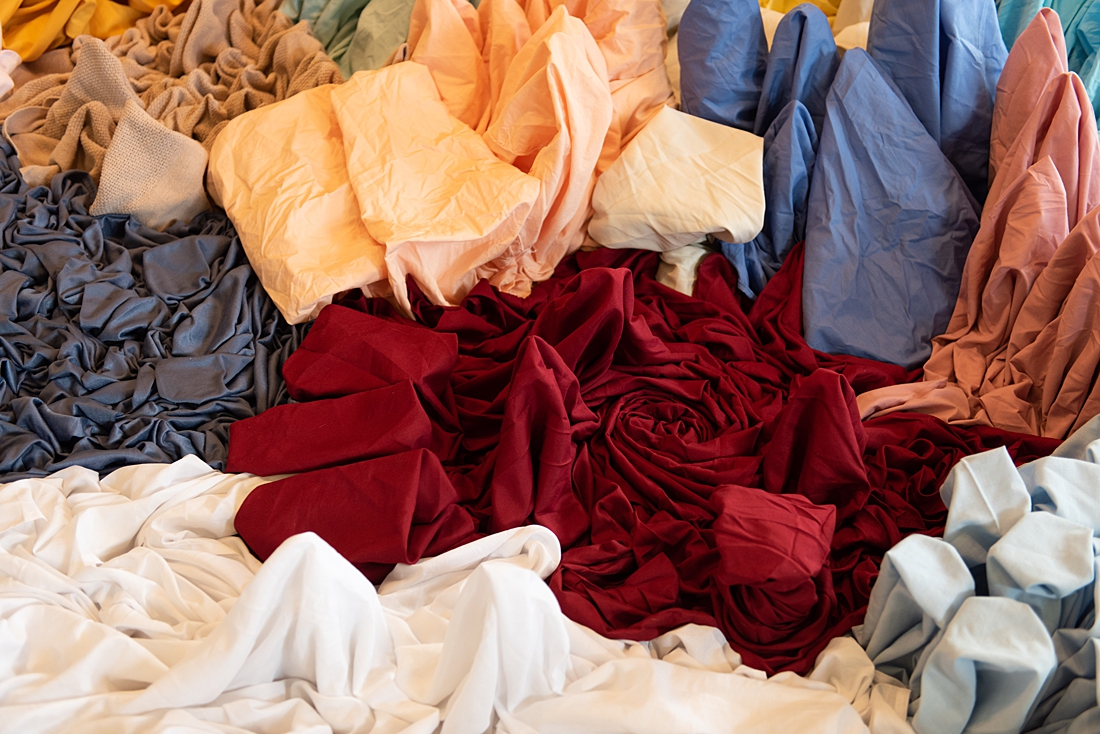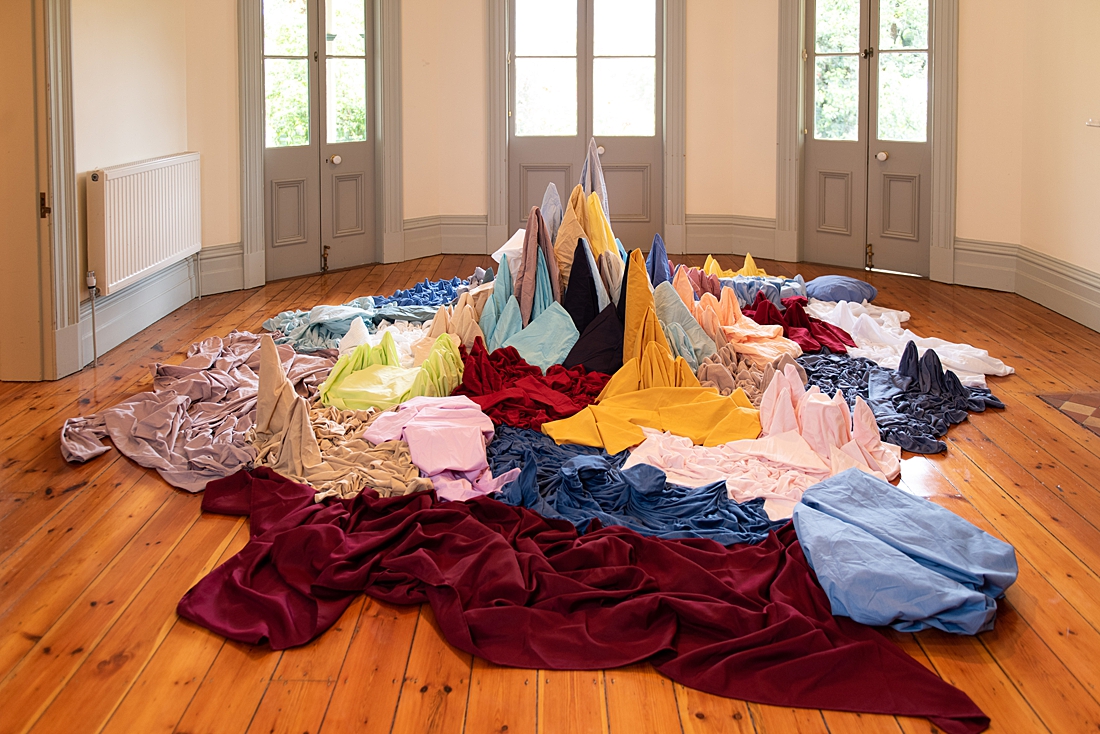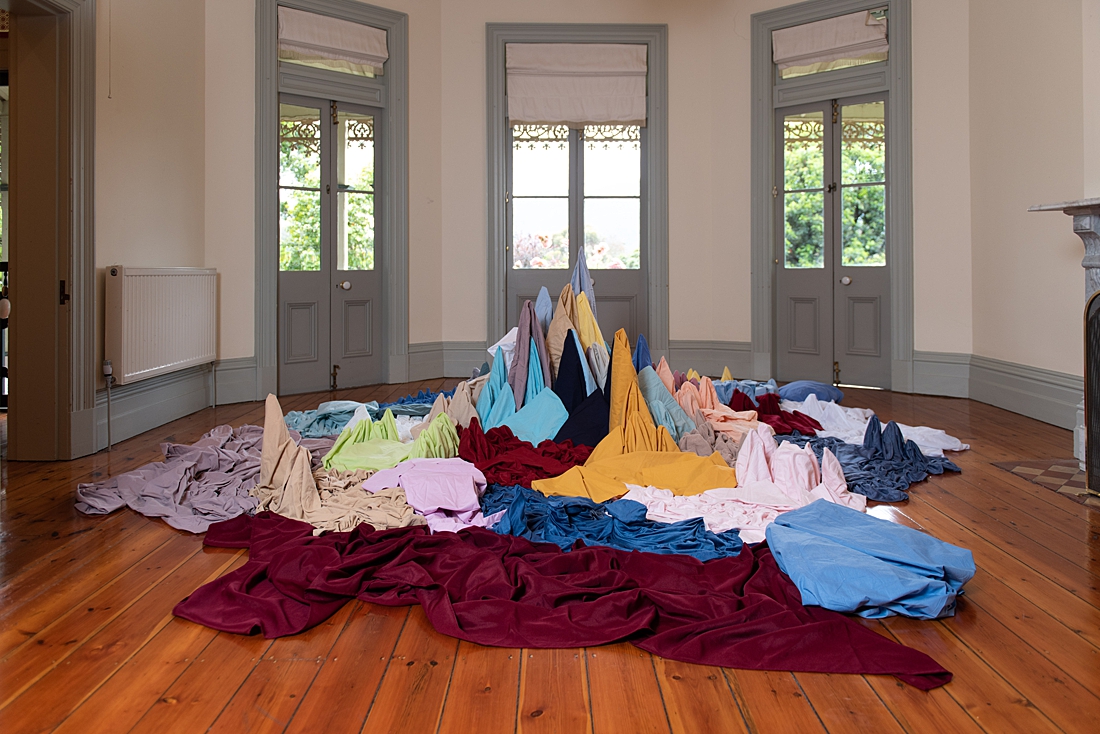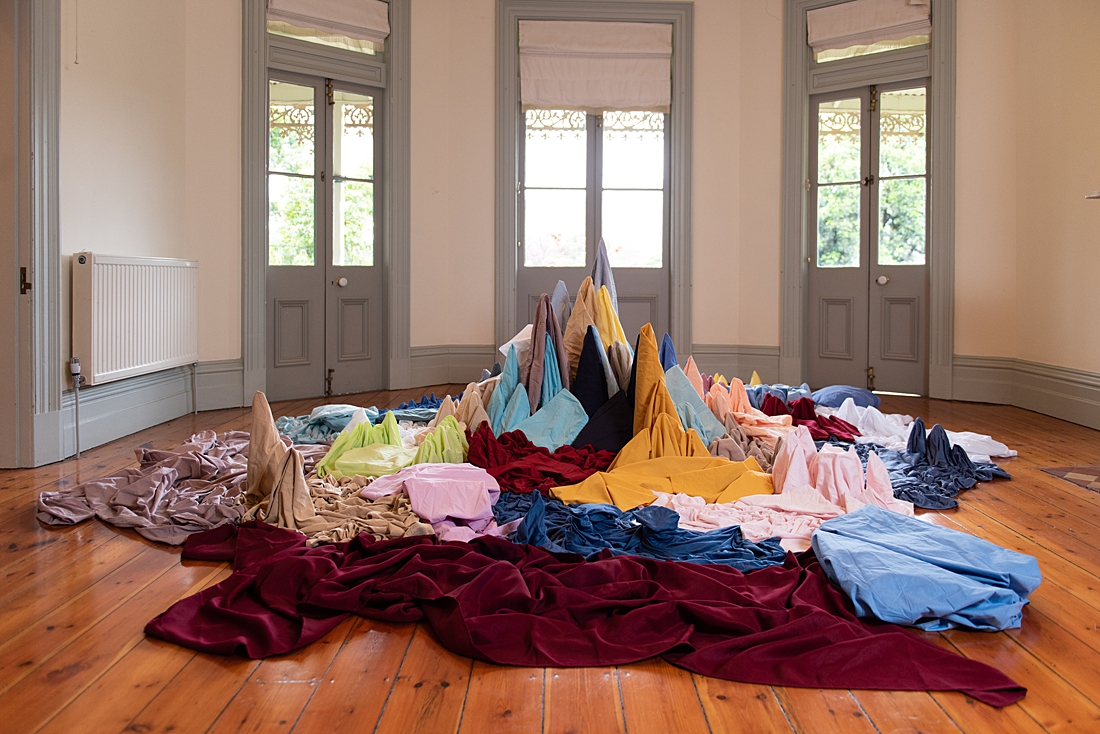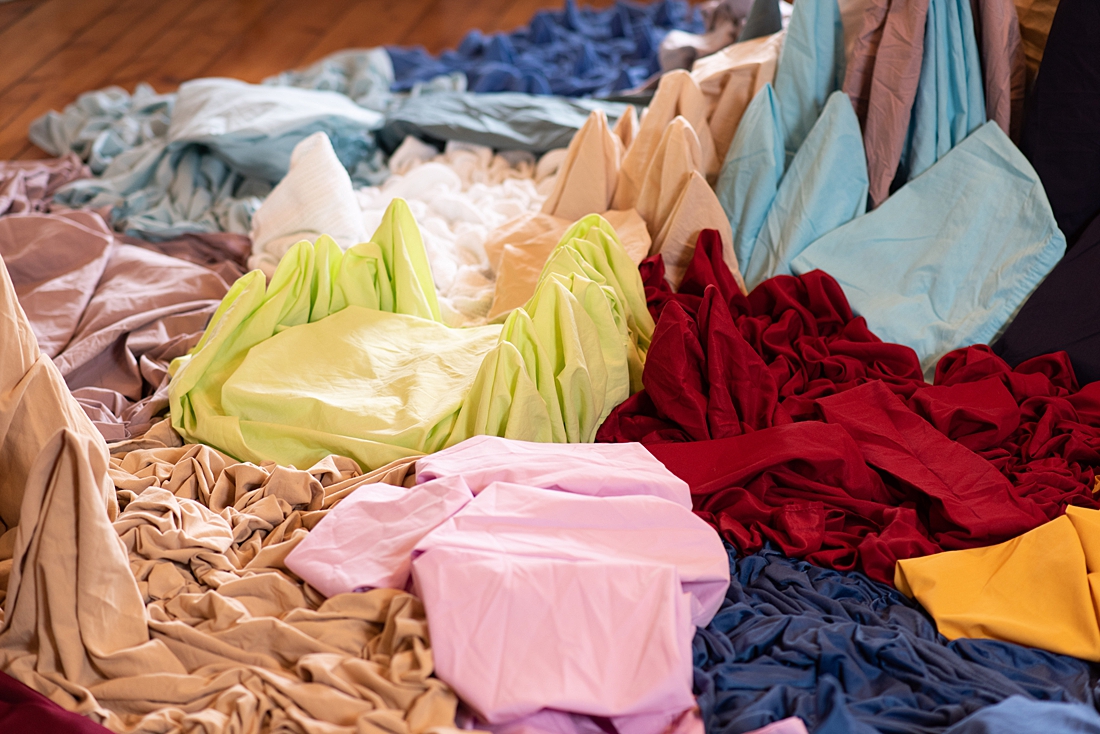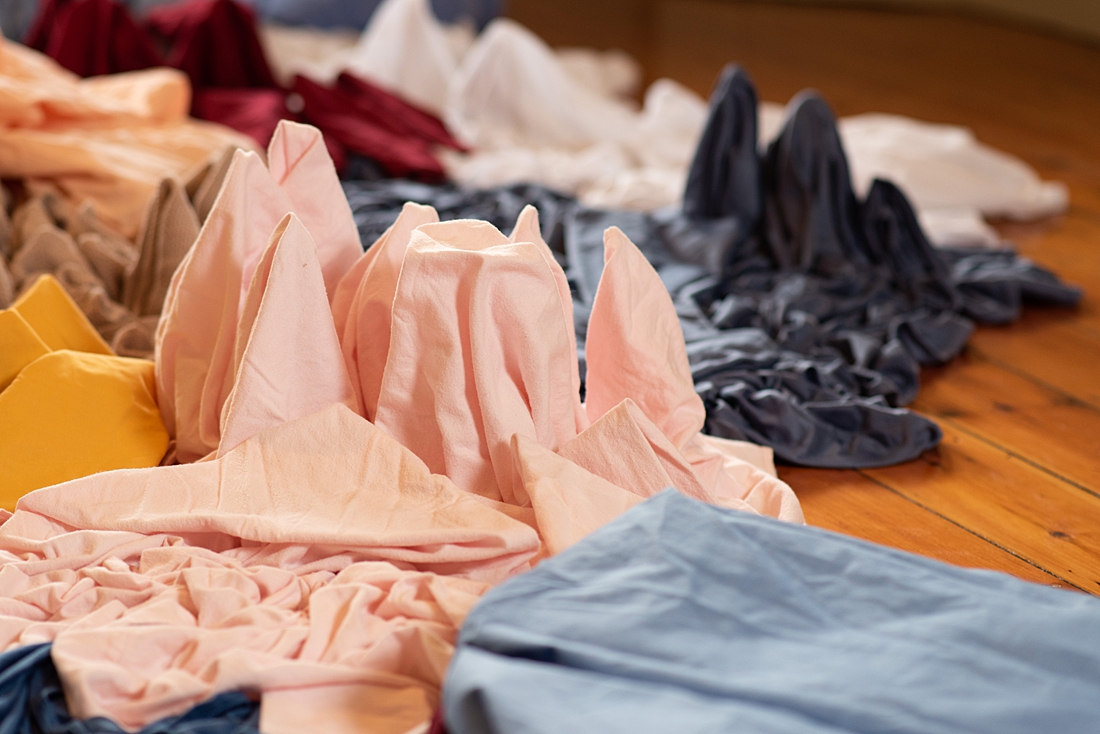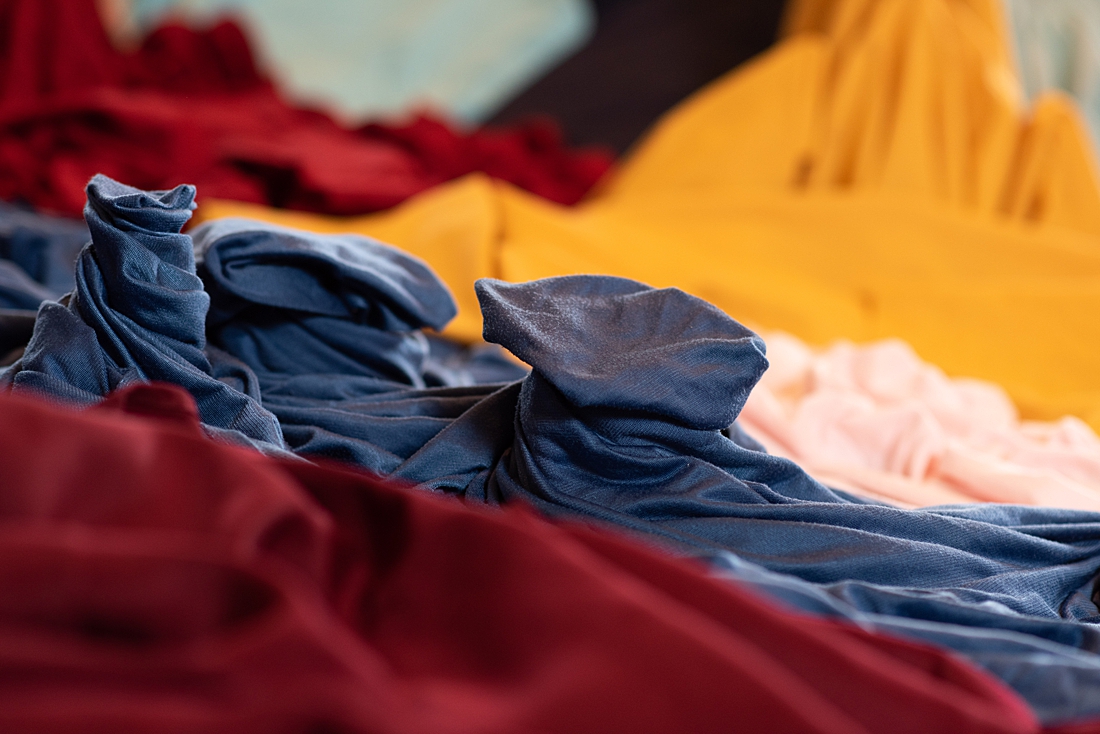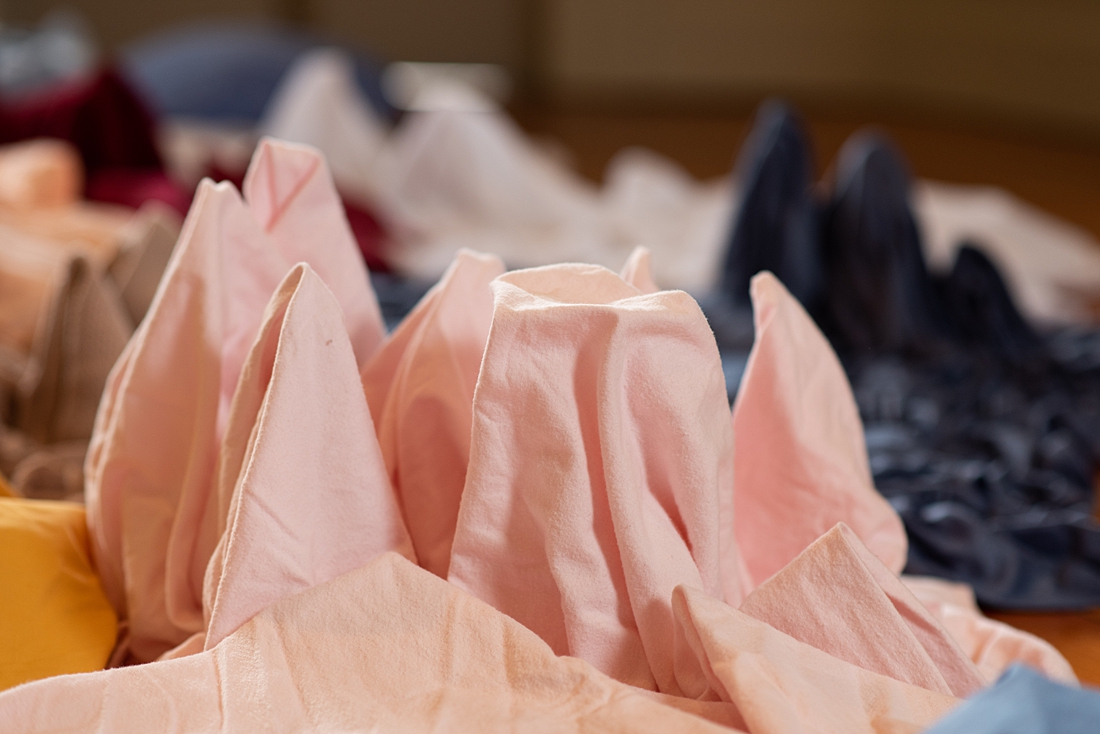 Location – The Basin Art Hub
Miller's Homestead, Melrose Court and Dorrigo Drive, Boronia
Biography
Giordano Biondi is a Melbourne-based Italian-Australian artist. He started his art practice in Venice and has participated in exhibitions in Australia and Italy.
He has completed residencies in:
These residencies produced solo and collaborative public art installations.
Biondi has also curated group exhibitions in:
Melbourne
Venice
Perugia
Milan
He is currently represented by West End Art Space in Melbourne.
Architecture and landscape influence Biondi's work. Particularly elements that define and distort collective perceptions of space.
Biondi's most sculptural installations make use of fabric to explore the duality between the container and the contained.
Contact