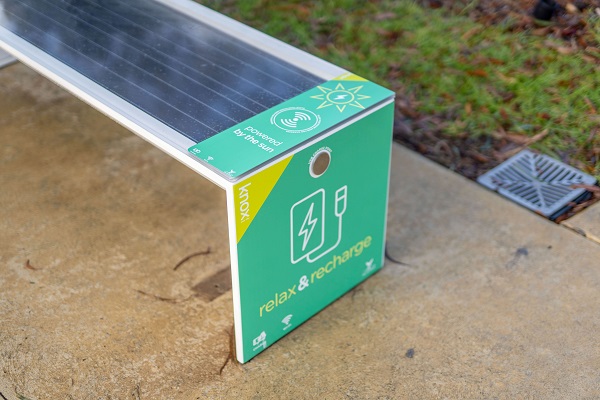 ✕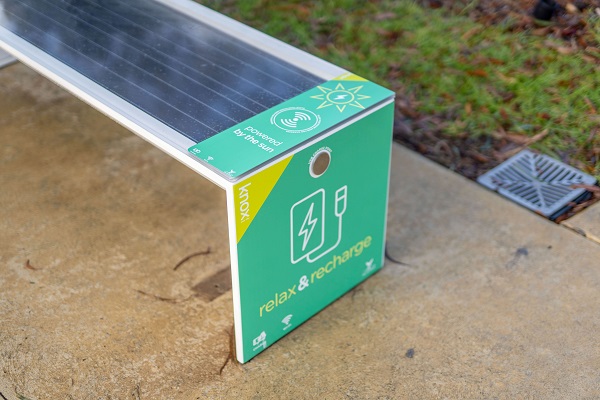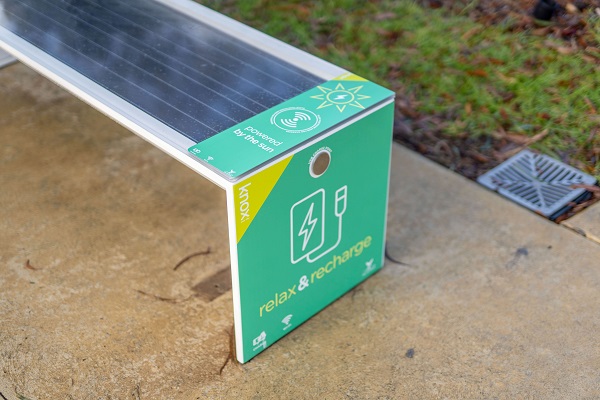 About the solar bench
We are trialling a solar powered bench for the community to use at Rowville Community Centre.
Use the solar bench to:
charge your handheld devices such as smart phones or tablets
connect to free WiFi
The solar bench is the first of its kind in Knox and is powered by the sun.
The solar bench has 4 charge points and inbuilt sensors to share information on the local:
air quality
temperature
humidity
air pressure
noise levels.
How it works
Solar panels on the bench absorb the sunlight during all months of the year.
The energy from the sunlight is stored in a battery inside the bench, which is then used to power devices.
How to access WiFi
WiFi is accessible to anyone within a 20-metre radius of the bench.
To connect to the internet:
open your settings on your device and click 'WiFi'
under 'Networks', the option of 'Free Smart Bench WiFi' should appear
select 'Free Smart Bench WiFi' and accept the message to connect.
How to charge a phone or tablet
Place a wireless enabled device on top of the bench in one of the 2 nominated charging spots.
If your device is unable to charge wirelessly, insert a USB cord on either side of the bench. - USB cords for iOS and Android are available for loan at Rowville Community Centre reception.
Data collection
The only data we are collecting is how many people are using the bench.
That information will be used to determine if we should invest in more solar benches.
Privacy statement
No personal information will be collected.
We handle any personal information you provide in this form in accordance with the Privacy and Data Protection Act 2014.See our privacy policy for more information.
Maintenance
The solar bench is made to withstand all weather conditions and can absorb sunlight throughout the colder months.
The bench has ongoing software maintenance upgrades which is performed overnight throughout the year.
Need help?
Contact us and we will get back to you.
Or call our Customer Service team on 9298 8000.